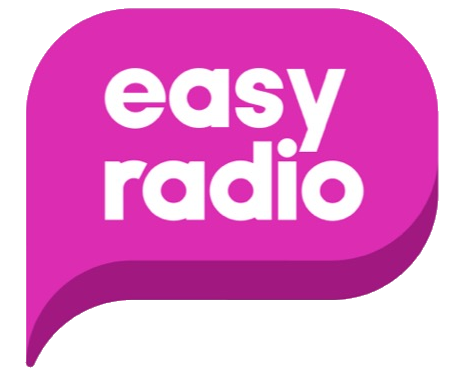 Easy Radio
We Love Relaxing Favourites
What frequency is Easy Radio broadcasting on?
FM: 102.1 FM in Swansea, 107.2 FM in Winchester, 107.4 FM in Portsmouth, 107.8 FM in Southampton
Digital Radio: Mid & West Wales mux (12D), South East Wales mux (12C), MuxCo North East Wales/West Cheshire (10D)
What can I hear on Easy Radio?
Easy Listening, Adult Contemporary, Classic hits
Where is Easy Radio located?
Cowbridge, Vale of Glamorgan, UK
How can I contact Easy Radio?
Text: No text number found,
Call the studio: 0333 240 6107,
Who is Easy Radio owned by?
Easy Radio is owned by Nation Broadcasting. It is a networked commercial radio station, starting life as Swansea Bay Radio near Neath, South Wales. That radio station was launched on 5th November 2006.
Nation Broadcasting changed the station name to Nation 80s in 2012, and subsequently only played 80s music. Then a year later, in 2013, relaunched the station again to Nation Hits. On the 21st April 2022 Nation Broadcasting finally changed the station to Breezy Radio, adopting the format it has today. The name was tweaked to Easy Radio shortly after in 2022 as to not be confused with the now-defunct The Breeze (name still owned by Bauer but not used). The Easy brand was also rolled out to other parts of the UK including the South Coast of England...
On the 5th September 1999, SouthCity FM launched in Southampton. In 2004, that was relaunched as The Saint, which was an FM radio station run by Southampton FC. That was later sold off to Wales-based Town & Country Broadcasting, which changed it to Radio Hampshire. From there, numerous and controversial sales took place of this and surrounding stations. Eventually Bauer owned the radio station but they had to sell it off to Nation straight away due to them owning Wave 105, another big radio station in the area. Nation franchised Hits Radio, but later scrapped the Hits Radio brand. And that's where we are today - Easy Radio has taken over and now broadcasts around the South Coast from Southampton.