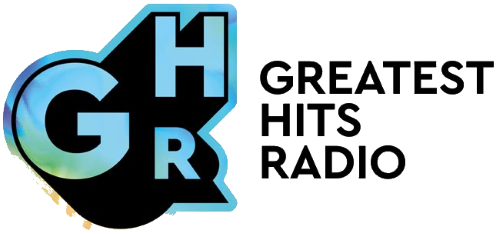 Find more stations in Classic Hits .
Greatest Hits Radio.
The Good Times Sound Like This
What frequency is Greatest Hits Radio broadcasting on?
FM: On multiple frequencies across the UK. The station is a network of former radio stations, so frequencies range across the dial.
Digital Radio: Across the UK on local multiplexes. Where there is not a specific version of Greatest Hits Radio to that particular area on DAB, this version of the radio station is broadcast (national, no local advertisements). Online: Listen live online here to the National version of the station, with no local opt-outs but national traffic information.
What can I hear on Greatest Hits Radio?
Classic hits, 70s, 80s, 90s, Pop, Rock, New Synth, Prog Rock, Disco
Where is Greatest Hits Radio located?
Its main studios are based in Manchester and London, however local shows are broadcast from their respective areas.
How can I contact Greatest Hits Radio?
Text: "Key word to the current show" + your message to 61054,
Call the studio: 0333 20 20 402,
Who is Greatest Hits Radio owned by?
Greatest Hits Radio is owned by Bauer Media. It is a networked commercial radio station. Starting life as the Bauer City 2 Network (City 1 being what Hits Radio is now), it was initially launched on 5th January 2015.
In 2019, City 2 has a major overhaul on 7th January to what we know it as now. Since then, Greatest Hits Radio has grown to broadcast over 18 areas of the UK, with 50 different frequencies and a national DAB radio station for those who are not served by a local version. What you listen to on this page is that national version. This means that GHR is one of the biggest radio networks in the UK as of 2023.
The station has grown so big owing to Bauer acquiring other radio networks (Celador, UKRD, Wireless Group and Lincs FM Group). Over time, Bauer have renamed the vast majority of the acquired stations as Greatest Hits Radio and providing a local opt-out for traffic information. This has been at times controversial, as this ended some strong and well-known legendary radio stations (eg. BRMB, Mercia, Town 102). A percentage of listeners did not want their legacy stations to disappear, so there was some outrage at the changes at first. This has inspired some new radio stations to launch to retain the feel of local-ness, adopting some household DJ names from the legacy stations that were there before Greatest Hits Radio.
After all that, however, Greatest Hits have managed to make a good name for itself, hiring a few iconic DJs from the legacy stations and BBC Radio 2, whilst poaching their listeners.
Shows & Presenters: