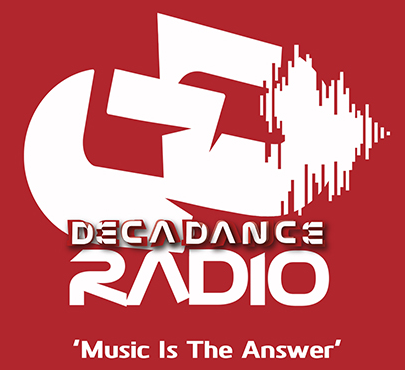 Decadance Radio
Music Is The Answer
DAB Digital Radio
Independent Radio | Dance, House, Electro

Location: Brighton, East Sussex, UK




Decadance Radio is an electronic dance radio station from Brighton, and its aim is to provide a platform for up-and-coming DJs and new talent in the industry, from the UK and the Brighton area. Anthony Nichols and Tony Button are both directors of the station, and helped with its success on DAB in Brighton. Between them, they have past experience with Capital, Kiss FM UK and the BBC within the last 20 years. Anthony also had a "Decadance Playlist" section on Gaydio.

The idea of Decadance is to fill a hole that Juice 107.2 left behind and more. It's been online through the Decadance brand, providing on-demand content and shows since 2006, but this is the first venture as a live radio station.

Radio Station Rating:






This radio station is fantastic, not only because it plays some of the best new music from the UK, but the whole idea of it is fantastic. Providing music from local artists, the content will always be fresh and there isn't a heavy rotation of music, which means there will always be something new to listen to every time you tune in. Brighton is musically active anyway, so Decadance represents Brighton and Hove very well.


Shows & Presenters:

BRIGHTON WEATHER